Using Leather offcuts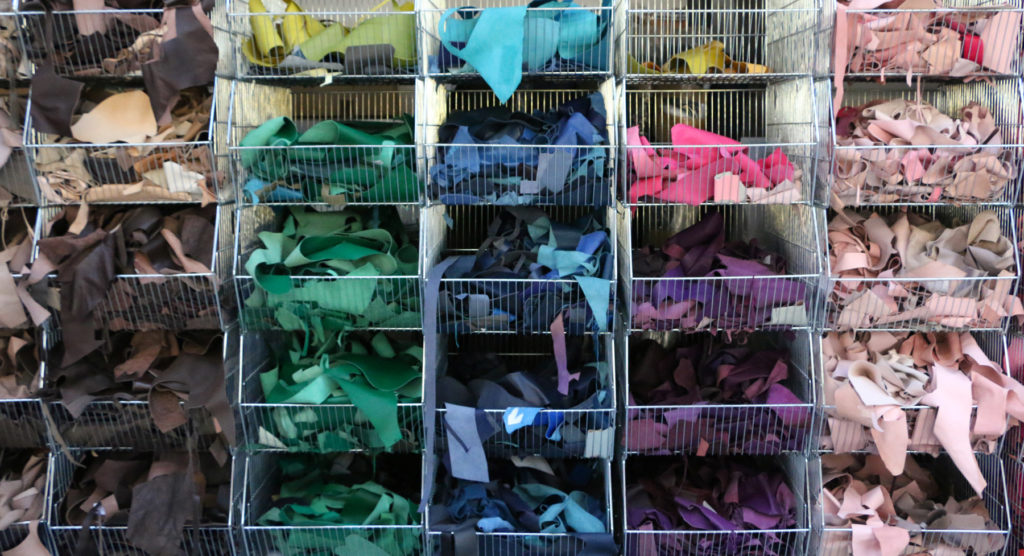 Working with leather (or any other material) means having offcuts during the production process. Some people throw them away, some keep them.
At Striiiipes, I keep most leftovers (at least what can be used on other projects). The smaller the offcuts are, the smaller the products can be.
Zero-waste fashion refers to items of clothing that generate little or no textile waste in their production. It can be considered to be a part of the broader Sustainable fashion movement.
Standard garment production generates an average of 15% textile waste due to the stratification or hierarchy of the garment production process. it's even higher in the leather industry, due to leather's natural shapes